Proposed 2019 Law to Increase $ Fines for Distracted Drivers in Washington School Zones
If a bill is approved in the 2019 Legislative session, first time offenders of the state's distracted driving law would face even higher penalties if they are caught in school zones. If House Bill 1256 survives the legislative session, first time distracted driving offenders would face higher penalties if they are pulled over in certain speed zones. The bill would almost double the base penalty for first time distracted driving offenses for those cause within a school, playground, or crosswalk speed zone. That would raise the penalty from $136 to $234.
Second and subsequent offenses under the state's current law are already subject to doubling of the penalty.
The law would go into effect January 1, 2021.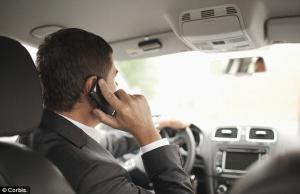 Call Traffic Lawyer Paul Hanson for more information. Tel. 425-778-7339