Still Confused About Distracted Driving Laws?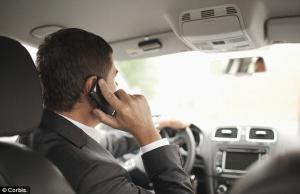 Lynnwood Traffic Lawyer Paul HansonWashington drivers are still confused as to what they can – and cannot – do while driving. Even after a year of the toughest distracted driving laws in the country.
Drivers can still receive a citation for texting or holding their phone for any reason while stopped in traffic. You may not hold / use your phone at a red light, or while stuck in traffic. Calling 911 is the only exception to this rule.
Drivers can only make calls using a hands-free device or a speakerphone. The law says drivers can use a single touch, or swipe, to end a call.
The first distracted driving citation will cost drivers $136. The second ticket within five years will cost $234. A driver's insurance company will also be notified and can increase your insurance rates.
Plus, another section of this law also says a person who engages in "any activity not related to the actual operation of a motor vehicle" — like eating or putting on makeup — is subject to pay an additional fine of $99. However it is a secondary offense and only applies if an officer catches a driver being distracted while committing a standard traffic offense, such as running a stop sign because their coffee spilled.
Check out this short video from the Washington State Patrol about distracted driving.
Call Lynnwood DUI / Criminal Defense / Traffic Ticket lawyer Paul Hanson for more information. Call (425) 778-7339.