Sammamish, WA 98074 Car Accident Lawyers Paul Hanson
Alderwood Business Center - Bldg 3400
3400 188th St SW, Suite 565
Lynnwood, Washington 98037

Phone Sammamish, WA Car Accident Lawyer: 425-778-7339   
Email: attypaulhanson@aol.com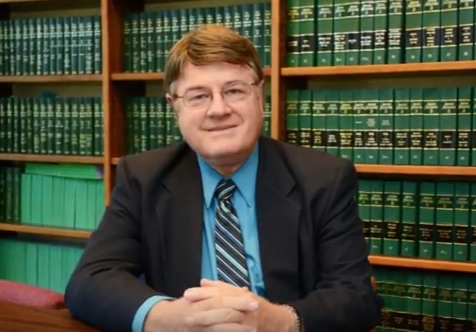 Need A Sammamish Car Accident Lawyer? First Telephone Or Office Consulation Free
Sammamish, WA Car Accident Lawyers
Injured in a car accident that's not your fault? The at fault driver's insurance company being unfair as well as difficult? Or even your very own insurance company? Get a very seasoned Sammamish, WA auto accident injury case lawyer so as to really help you.
Lawyer Hanson has over 39 years practical experience aiding Sammamish drivers as well as passengers harmed in car accidents not their fault. He is extremely effective in dealing as well as negotiating with auto insurance companies & their accident claims adjusters. Sammamish, WA Car Accident Lawyer Hanson as well as his quite experienced paralegal staff are able to obtain reasonable as well as timely accident insurance claim settlements for injured clients. They will work hard so as to obtain a fair Car insurance claim settlement for you.
---
Several Of Lawyer Hanson's
Typical Car

 

Accident

Injury

Insurance

Claim

Settlements

:

**My carmishap cases range in size from my employee's minor rear end accident $10,500 case negotiation up to an one-half a million dollars for a very severe head on accident.

February, 2017: Achieved $25,000 insurance negotiation from Gallagher Bassett Services/ Old Republic Insurance concerning client in Lynnwood I-5 tail end accident with neck personal injuries.

March, 2015: Achieved $63,000.00 insurance negotiation from Progressive Insurance for client in Lynnwood back side accident with neck as well as back personal injuries.

December, 2014: Achieved a $25,000.00 insurance case negotiation from State Farm Insurance for client in Everett back side accident with neck as well as back personal injuries.
---
Do not try to manage your Sammamish, WA caraccident injury case without a lawyer. Hiring a knowledgeable car or auto accident lawyer to assist you with your car accident injury insurance case will constantly result in far better outcome, a much quicker case negotiation, as well as far more $ money in your hands from the car insurance provider.
Lawyer Hanson has gotten the greatest feasible rankings from the nationwide lawyer score services. An "AV" score from Martindale-Hubbell as well as a "10-Superb" score from Avvo.com. He is a former Lynnwood, WA City Prosecutor. He is really knowledgeable, aggressive budget-friendly & easily located not far from Sammamish, WA Contingency Lawyer Fee only. In the case that no insurance case negotiation obtained, then no Lawyer cost billed you (only case expenses). Lawyer cost billed ONLY in the event that your auto insurance case settles with the insurance provider as well as you receive payment $ money for your injuries.
SPECIAL Sammamish, WA 98074 CAR & CAR ACCIDENT INFORMATION
In the event that you are in a car accident including injuries as well as home damages, there are particular points you must comply with. These activities will assist you stay clear of future troubles with insurance claims insurance adjusters as well as assist you obtain reasonable $ payment for your bodily injuries as well as property damages.
1: If you are harmed in 

the Sammamish car accident then

 promptly obtain needed health-related therapy.
If you are harmed in an auto accident, promptly obtain all needed health-related therapy. Head to the nearest Sammamish, WA hospital emergency clinic, or to your personal doctor. An auto accident injury, if without treatment, may come to be significantly worse as well as take longer to heal. As well as if you fail to quickly seek clinical therapy, the at fault driver's insurance claims insurance adjuster may later on suspect that your hold-up implied that you weren't actually harmed. After that significantly discount your accident injury case's $ worth.
2: Aid the injured or hurt.
If a person is seriously injured, call 911 or the Sammamish, WA police officers as well as tell them an ambulance is needed. Help to make the harmed individual as comfortable as feasible, but do not move him or her except if its absolutely necessary to stay clear of additional injury.
3: Dial 911 In Order To Report The Sammamish, WA Car Accident.
Demand a Sammamish, WA police officer investigation as well as accident report. In several cases, there are no witnesses as well as you as well as the other driver may possess various versions of exactly how the accident happened. If you do not request a Sammamish police officer investigation, you may significantly hurt your chances of obtaining complete payment, or may be held responsible for an accident that is not your mistake. Sammamish, WA Authorities are not required, however, to finish a record when there are no injuries as well as none of the vehicles has more greater than $750 of property damages. They are additionally not needed to prepare a record if the accident occurs on private property such as a parking lot
4: Do not move your car while awaiting Sammamish, WA police officers to arrive.
Unless your car presents an immediate hazard to various other traffic, it is necessary that you leave it in the exact same placement that it came to rest after the accident. Ask the other driver not to relocate his or her automobile till the Sammamish police officers arrive. The solitary most important item of proof that the Sammamish police officer has to establishing mistake is the placement of the vehicles after the accident.
5: If you are harmed from the car accident, inform the examining Sammamish police officer officers.
The first record of your injuries will be contained in the examining policeman's report. If you fail to mention to the Sammamish, WA policeman that you were harmed, it may develop uncertainty in the mind of the insurance insurer that you were not hurt. Normally the Sammamish policeman will ask if you are harmed. Nonetheless, if the policeman does not ask if you are harmed, or thinks that you are all right, let the policeman recognize promptly of all injuries or discomfort.
6: Obtain names as well as phone number of eyewitnesses.
Often by the time a Sammamish police officer gets to the scene, witnesses to an accident are gone. Consequently, it is really important for you to recognize any auto accident witnesses as well as write down their names, addresses, as well as phone number.
7. File your car accident report when needed by Sammamish, King County or Washington law.
You are not required to file a car accident report when the accident is examined by a Sammamish law enforcement policeman that submits a record. You may, however, file your very own report if you desire or if you differ with information reported by the policeman. Your report, which is submitted with the Washington State Patrol in Olympia, should be sent within 4 days of the auto accident.
8. If you have a significant injury, do not try to resolve your very own car problem claim.
If you have definitely suffered a significant injury calling for follow-up clinical interest, you need to take into consideration working with a lawyer to represent you. An educated injury legal agent will typically ensure that you receive the negotiation that schedules you, generally greater than you will be offered in negotiation by insurance protection insurance adjuster, even after lawyer's costs are paid.If you select to approve a negotiation for injury without looking for legal representation, you might receive a negotiation that does not relatively compensate you for long-lasting injuries as well as damages. As soon as a claim is cleared up, it can never ever before be resumed. The best rule is not to sign a discharge for a minimum of 6 months following an injury. If you're uncertain about whether to resolve, speak with a lawyer that handles injury cases
9: Promptly report your loss to your very own car insurance provider, as well as the various other driver's insurance provider, but do not give a statement to the various other driver's insurance insurer till you have actually talked to an auto accident lawyer.
The probabilities are that a cases insurance adjuster for the various other driver will be appointed to your case prior to you have actually had the ability to retain an lawyer. This may occur as soon as a day or 2 after the accident. The insurance adjuster will request permission to take a videotaped or composed declaration.
10. Your period of time for establishing a car accident case is limited by legislation. (Statute of Limitations).
For every single injury or fatality case, there is a period of time during which you should file your case with the court or the case will be barred. This period of time limit is called "statute of limitations".
In Washington State, the time frame for introducing an injury or fatality case is generally three years starting with the date of the auto accident, but there are a few exceptions. The duration for bringing a claim for injury to a child does not start to run till the child's 18th birthday. A case arising out of the fatality of a child, however, is generally limited to three years.
Even though you may have awhile to really file your injury case with the court, the quicker you seek advice from a personal injury lawyer complying with an accident, the a lot more that lawyer can do to assist you on your case.
Need a Sammamish AutoCarAccident Lawyer? First Phone or Office Consulation Free
Sammamish, WA Car Accident Lawyer