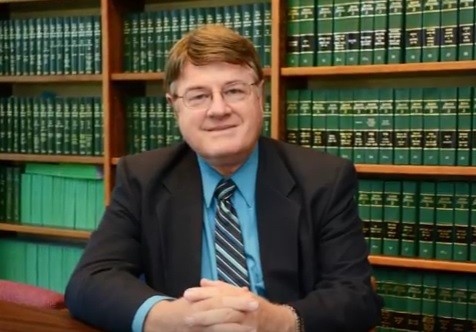 Free First Legal Consultation -  Former Prosecutor
36+ Years Experience 
DUIs & Traffic Tickets
Criminal Charges
Auto Accident Injury Insurance Claims
Driver License Suspensions
Old Criminal Record Expunged / Deleted
Arrested?  Charged?  Injury Auto Accident?  Driver License Suspended?  Need old criminal record deleted? Traffic Tickets? 
Attorney Paul Hanson has 36+ years experience in defending clients. He has received the highest possible lawyer ratings by the national lawyer rating services: an "AV- Preeminent" rating by Martindale-Hubbell, and a "10-Superb" rating by Avvo.com. 
 As a former Lynnwood City Prosecutor, he is very experienced, skilled and aggressive. And affordable. Get the best DUI defense. Get the lawyer you need.

How a Good DUI Lawyer can help you
DUI is a serious offense in Washington State, the state with the toughest DUI laws in the country. Here DUI is a gross misdemeanor crime which carries harsh penalties if convicted.
DUI lawyer attorney Paul Hanson investigates everything, from inaccurate blood and breath alcohol tests, to the arrest location's road conditions, traffic patterns, weather, environmental conditions, and your personal medical conditions which might affect your police blood/breath alcohol tests. Because police mistakes can result in improper traffic stops, DUI/criminal arrests, criminal charges or tickets and inaccurate DUI breath/blood alcohol test results, he will thoroughly analyze all of the case evidence to find facts and evidence which can help your defense and avoid a conviction.
DUI? Free First Phone or Office Legal Consultation
Washington DUI Laws
Being charged with or convicted of a DUI can carry serious consequences for you and your family:
Jail time

Mandatory electronic home monitoring (EHM)

Fines

Criminal record

Probation / court supervision

Driver's license suspension / revocation

Restrictions on driving license

SR 22 Auto Insurance – and higher auto insurance $ rates for many years.

Possible cancelled auto insurance policy coverage.

Mandatory Ignition Interlock Device requirement for all cases

Mandatory alcohol or drug treatment

No entry into Canada
DUI and Physical Control laws are strictly enforced in Washington. The current legal limit for blood alcohol content (BAC) is .08 for adults and .02 for those under 21. The legal limit for marijuana DUIs is 5 nanograms for blood THC content. However, you can still be charged with DUI even if you are below these limits if the Prosecution can show that you were "affected" or "impaired" by any amount of alcohol, drugs, or both. You can also be convicted of "Physical Control of Vehicle While Intoxicated," even if you aren't actually driving the vehicle at the time of your arrest.
If your police blood or breath alcohol test was .15% or higher, or if you refused the breath/blood test, the 1st time DUI offense penalties are greater. And there are much harsher mandatory DUI jail terms, fines & license revocation penalties for a second or third DUI offense. Especially if within 7 years of a prior DUI.
Special DUI Defense Information
These above issues are what you face after being arrested & charged with a DUI. But you have strong defenses to DUI and Physical Control which you can to raise that may greatly help to your case. And there is always the DUI Deferred Prosecution alcohol/drug treatment and case dismissal option for those with severe alcohol/drug problems who are willing to immediately enter long term treatment.
It costs you nothing to talk with Attorney Hanson about your charges/case. He offers a FREE first phone or office consultations. He'll give you an immediate assessment of your charges/case and possible defenses. So call him to protect one of your most valuable possessions, your driver's license.
WASHINGTON DEPARTMENT OF LICENSING
Driver License Suspension Telephone Hearings Information
(For DUI Cases Only)
Your Department of Licensing DUI driver license suspension / revocation case will not be heard in court. Instead it will be heard entirely in a telephone conference call by a Department of Licensing (DOL) Hearing Examiner assigned to your DUI license suspension case. You will have 7 days from the day of your arrest to request and pay the $375.00 DOL fee for this DOL telephone hearing. This DOL telephone hearing will be scheduled within 30 days of your DUI arrest date. The assigned DOL Hearing Examiner will call you and your lawyer on your lawyer's office speaker telephone…. or on your own home or cell phone if you don't have a lawyer.
These DOL driver license suspension telephone hearings usually take about 25 to 50 minutes. You have the right to testify, to present witness testimony, and to present any other evidence you want to have considered in your defense. If you win, your license will not be suspended or revoked. If you lose, your license will be suspended or revoked for anywhere from 90 days to 1 year (for a 1st DUI arrest) to 2 years (for a 2nd or 3rd DUI arrest within last 7 years).
These Department of Licensing DUI license suspension telephone hearings are difficult to win, even with an experienced DUI lawyer. And you have almost no chance of winning without a lawyer.
In addition to the above court imposed DUI penalties, you also face an additional Department of Licensing administrative suspension of your driver's license...even if you are found not guilty of the DUI in court. This additional DOL license suspension penalty is imposed if your police breath/blood alcohol test was .08% or higher.  Or if you refused to take the police breath test during your DUI processing at the police station.
If you think your license has been suspended or revoked for a DUI, contact the Washington State Department of Licensing at their website: http://www.dol.wa.gov/ to immediately verify your license status.
New Marijuana DUI Information
A 2012 Seattle KIRO News 7 news video showed that most drivers won't even feel affected when they go over the new Washington marijuana DUI THC legal limit of 5 nanograms while driving. So marijuana users have to be very, very careful when driving. You can't just go by whether or not you feel "high." You will usually be way over the 5 nanogram legal limit by then.
DUI? Free First Phone or Office Legal Consulation