Redmond, WA 98052 Car Accident Lawyer Paul Hanson
Alderwood Business Center - Bldg 3400
3400 188th St SW, Suite 565
Lynnwood, Washington 98037

Phone Redmond, WA Car Accident Lawyer: 425-778-7339   
Email: attypaulhanson@aol.com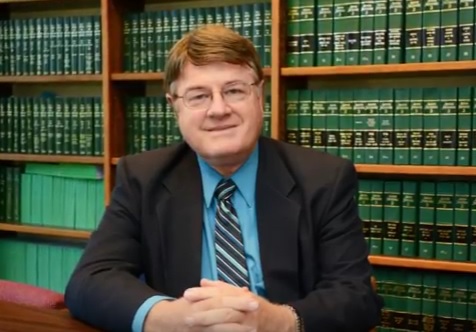 Require A Redmond Car Accident Lawyer? Very First Telephone Or Office Consulation Cost-free
Redmond, WA Car Accident Lawyer
Lawyer Hanson has over 39 years experience assisting Redmond drivers and also passengers hurt in car accidents not their fault. He is really very effective in dealing and also bargaining with auto insurance companies & their accident claims adjusters. Redmond, WA Car Accident Lawyer Hanson and also his very experienced paralegal staff are able to obtain fair and prompt accident insurance claim settlements for injured clients. These experts will work hard to get a fair Car insurance claim settlement for you.
---
Some Of Lawyer Hanson's
Typical Car

 

Accident

Injury

Insurance

Claim

Settlements

:

**My carcrash cases vary in size from my employee's minor rear end crash $10,500 case settlement up to an one-half a million dollars for a very significant crash.

February, 2017: Obtained $25,000 insurance settlement directly from Gallagher Bassett Services/ Old Republic Insurance for client in Lynnwood I-5 tail end crash with neck injuries.

June, 2015: Obtained $44,900.00 insurance settlement from Omni Insurance and also the Hartford Insurance Companies for client in Mountlake Terrace back side crash with neck and also shoulder injuries.

March, 2015: Obtained $63,000.00 insurance settlement from Progressive Insurance for client in Lynnwood back side crash with neck and also back injuries.

December, 2014: Obtained a $25,000.00 insurance case settlement from State Farm Insurance for client in Everett back side crash with neck and also back injuries.
---
Do not attempt to manage your Redmond, WA caraccident injury insurance claim without a lawyer. Employing a skilled car or auto accident lawyer to aid you with your car accident injury insurance case will constantly result in much better outcome, a much quicker insurance claim settlement, and also far more $ money in your hands from the car insurer.
Lawyer Hanson has actually received the highest possible rankings from the national lawyer score services. An "AV" score from Martindale-Hubbell and also a "10-Superb" score from Avvo.com. He is a former Lynnwood, WA City Prosecutor. He is very skilled, aggressive budget friendly & comfortably situated not far from Redmond, WA Contingency Lawyer Fee only. In the case that no insurance case settlement obtained, then no Lawyer charge billed you (only case expenses). Lawyer charge billed ONLY in the event that your auto insurance case settles with the insurer and also you obtain payment $ money for your injuries.
SPECIAL Redmond, WA 98052 CAR & CAR ACCIDENT RELATED INFORMATION
In the event that you are in a car accident involving injuries or residential or commercial property damage, there are certain points you ought to adhere to. These actions will aid you stay clear of potential problems with insurance claims insurance adjusters and also aid you get fair $ payment for your physical injuries and also property damages.
1: If you are hurt in 

the Redmond car accident then

 promptly get required health-related therapy.
If you are hurt in an automobile accident, promptly get all needed health-related therapy. Head to the nearby Redmond, WA healthcare facility emergency room, or to your personal physician. An automobile accident injury, if without treatment, may become significantly worse and also take longer to heal. As well as if you fail to without delay look for clinical therapy, the at fault driver's insurance claims adjuster may later on presume that your delay meant that you weren't actually hurt. After that substantially discount your accident injury insurance claim's $ value.
2: Aid the injured or hurt.
If someone is seriously damaged, call 911 or the Redmond, WA police and also tell them an ambulance is needed. Help to make the hurt person as comfortable as possible, yet do not move him or her unless its definitely essential to stay clear of additional injury.
3: Get in touch with 911 In Order To Report The Redmond, WA Car Accident.
Insist on a Redmond, WA authorities examination and also accident report. In several cases, there are absolutely no witnesses and also you and also the other driver may possess various versions of how the accident occurred. If you do not ask for a Redmond authorities examination, you may greatly hurt your opportunities of acquiring complete payment, or may be blamed for an accident that is not your mistake. Redmond, WA Police officers are not required, nevertheless, to finish a record when there are no injuries and also none of the automobiles has more greater than $750 of property damage. They are also not needed to prepare a record if the crash happens on private property such as a parking area
4: Do not move your car while waiting on Redmond, WA police to arrive.
Unless your vehicle poses an immediate danger to other traffic, it is important that you leave it in the exact same position that it came to rest after the accident. Ask the other driver not to relocate his/her vehicle up until the Redmond police arrive. The single crucial piece of evidence that the Redmond law enforcement officers has to identifying mistake is the position of the automobiles after the accident.
5: If you are hurt from the car accident, tell the investigating Redmond authorities officers.
The first record of your injuries will be had in the investigating officer's record. If you fail to point out to the Redmond, WA law enforcement agents that you were hurt, it may produce uncertainty in the mind of the insurance insurer that you were not hurt. Usually the Redmond officer will ask if you are hurt. Nevertheless, if the officer does not ask if you are hurt, or assumes that you are all right, let the officer recognize promptly of all injuries or pain.
6: Obtain names and also telephone numbers of eyewitnesses.
Often by the time a Redmond law enforcement officers reaches the scene, witnesses to an accident are gone. As a result, it is very crucial for you to determine any auto accident witnesses and also make a note of their names, addresses, and also telephone numbers.
7. Submit your car accident record when needed by Redmond, King County or Washington law.
You are not required to submit a car accident record when the crash is examined by a Redmond law enforcement officer that files a record. You may, nevertheless, submit your very own record if you want or if you disagree with details reported by the officer. Your record, which is filed with the Washington State Patrol in Olympia, need to be sent within 4 days of the auto accident.
8. If you have a serious injury, do not attempt to resolve your very own vehicle mishap claim.
If you have definitely experienced a serious injury calling for follow-up clinical interest, you really need to take into consideration hiring a lawyer to represent you. A well-informed injury legal rep will generally make certain that you obtain the settlement that schedules you, usually greater than you will be offered in settlement by insurance policy protection adjuster, even after lawyer's charges are paid.If you select to accept a settlement for injury without seeking legal representation, you could obtain a settlement that does not fairly compensate you for long-lasting injuries and also damages. As soon as an insurance claim is settled, it can never ever before be resumed. The best rule is not to authorize a release for a minimum of 6 months following an injury. If you're uncertain about whether to work out, chat with a lawyer that takes care of injury cases
9: Promptly report your loss to your very own car insurer, and also the other driver's insurer, yet do not provide a statement to the other driver's insurance insurer up until you have actually spoken to an automobile accident lawyer.
The probabilities are that a claims adjuster for the other driver will be assigned to your insurance claim prior to you have actually been able to keep an lawyer. This may happen as quickly as a day or 2 after the accident. The adjuster will ask for permission to take a taped or composed declaration.
10. Your opportunity for establishing a car accident insurance claim is restricted by regulation. (Statute of Limitations).
For every injury or fatality insurance claim, there is a period of time throughout which you need to submit your insurance claim with the court or the insurance claim will be disallowed. This time period limitation is called "statute of limitations".
In Washington State, the time frame for introducing an injury or fatality insurance claim is normally three years starting with the date of the auto accident, yet there are some exceptions. The duration for bringing an insurance claim for injury to a child does not start to run till the child's 18th birthday. An insurance claim arising out of the fatality of a child, nevertheless, is normally restricted to three years.
Even though you may have some time to really submit your injury insurance claim with the court, the sooner you consult with a personal injury lawyer adhering to an accident, the a lot more that lawyer can do to aid you on your insurance claim.
Need a Redmond AutoCarAccident Lawyer? First Phone or Office Consulation Free

Redmond, WA Car Accident Lawyer