Kirkland, WA DUI Attorneys
Alderwood Business Center - Bldg 3400
3400 188th St SW, STE 565
Lynnwood, WA 98037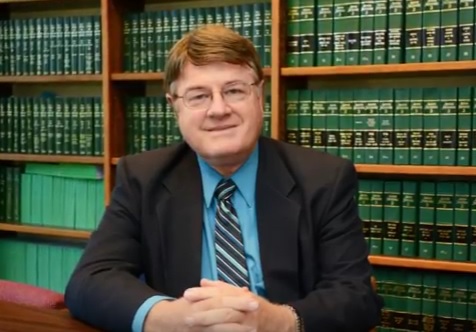 Need a Kirkland DUI Attorney? Initial Telephone or even Office Consulation Complimentary
Complimentary 1st Office or Telephone Attorney Consultation for Kirkland, WA DUI Clients
Kirkland, WA DUIs
Driver License Suspensions
Arrested? Charged With A DUI In Kirkland, WA? – Not Your Fault? Driver License Suspended
He has more than 40+ years experience in defending DUI clients. He has acquired the highest possible attorney ratings by the national attorney rating services: an "AV" rating by Martindale-Hubbell, and a "10-Superb" rating by Avvo.com. 

He is actually a former Lynnwood, WA City Prosecutor. He is actually incredibly experienced, knowledgeable as well as assertive. Get the very best dui defense. Get the attorney you require. Call Kirkland,WA DUI attorney Paul Hanson to get your Free 1st Consultation.
Special Kirkland DUI Case Information And Facts
DUI is actually a severe offense in King County along with Washington State, the state with the hardest DUI laws in the nation. Here DUI is actually a gross misdemeanor criminal activity which carries severe penalties if sentenced.
Kirkland DUI attorney Paul Hanson explores everything, from imprecise blood as well as breath alcohol exams, to the detention location's street circumstances in Kirkland, traffic patterns, weather, environmental problems, as well as your personal health problems which may influence your authorities blood/breath alcohol exams. Because authorities mistakes can easily lead to incorrect traffic quits as well as imprecise DUI breath or blood alcohol exam results, he will extensively examine each one of the case evidence to discover facts as well as evidence which may help your self defense as well as steer clear of a DUI judgment of conviction.
Kirkland, WA DUI Attorney
Being actually charged with or even sentenced of a Kirkland, WA DUI can easily carrymajor outcomes for you as well as your loved ones:
King County or Washington Jail time

Mandatory electronic home monitoring (EHM)

Penalty

Probation

Washington State Vehicle driver's license suspension or even revocation

Stipulation of driving privileges

Insurance policy-- dropped car coverage

Insurance policy-- elevated car fees

Required interlock ignition device

Alcoholic drinks or even medication therapy

No entrance in to Canada
DUI plus Physical Control laws are really strictly enforced within Kirkland as well as King County, Washington. The existing legal limit for blood alcohol content (BAC) is .08% for adults and .02% for those beneath 21. The legal limit with regard to marijuana DUIs is 5 nanograms for blood THC content. Nonetheless, you may still be charged with DUI even if you are actually beneath these limitations if the Prosecution can show that you were actually "affected" or "impaired" by any quantity of alcohol, drugs, or both. You can likewise be founded guilty of "physical control of vehicle while intoxicated," even if you aren't actually driving the vehicle in Kirkland, WA at the moment of your arrest.
Kirkland, WA DUI Attorneys