Paul Hanson: Monroe Traffic Tickets Lawyer
Alderwood Business Center - Bldg 3400
3400 188th St SW, Suite 565
Lynnwood, WA 98037
(next to the Alderwood Mall) 
Call Monroe Traffic Ticket Lawyer: 425-778-7339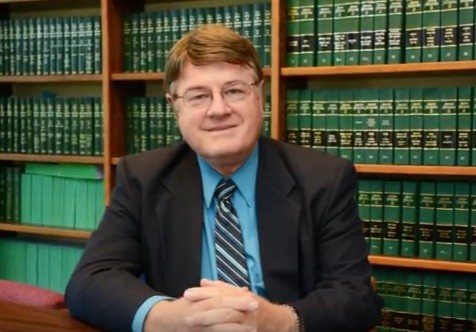 Monroe Traffic Tickets? Free First Phone or Office Legal Consulation
MILITARY DISCOUNTS
Monroe traffic ticket and license lawyer Paul Hanson has 40+ years experience defending traffic tickets and Department of Licensing (DOL) driver license suspensions. He practices in all the district and municipal courts in Snohomish County.
Did you know that just two or three traffic violations in three years could cost you thousands of dollars in higher auto insurance premiums? Those auto insurance rate increases stay with you for more than three years after you pay that traffic ticket. That's why it's vital that you always defend yourself against any traffic ticket, even if it's only your first. Especially if you're under age 26 or over age 70.
Get Your Traffic Ticket Dismissed or At Least Reduced
The bad news is you got a ticket in Monroe. The good news is there are numerous defenses available to avoid traffic ticket convictions.
Monroe traffic tickets lawyer Paul Hanson can help you.  Most traffic tickets can be won or greatly reduced. He'll investigate and probe the legal technicalities, looking for every possible way to get your ticket dismissed or reduced to minimize the effect on your driving record.
Call Monroe Traffic Tickets Lawyer Paul Hanson to Fight Your Ticket.
When you're fighting something as serious as a traffic ticket, you want a traffic lawyer who knows and understands all of the traffic laws. Law is unfamiliar territory to most people. Hire a knowledgeable traffic ticket lawyer like Paul Hanson who can guide you through the legal system.
Fighting Traffic Tickets in Monroe, Snohomish County and Washington State
Whether your traffic ticket is only an infraction or a criminal misdemeanor. Whether it's your first ticket or your fourth,  Monroe traffic ticket lawyer Paul Hanson can assist you in fighting the ticket. Being represented by a skilled traffic attorney is your best defense.  He  knows the court rules and can present your case in a persuasive way, usually without your presence in court so that you can completely avoid missing work.
Getting four (4) moving traffic tickets in one year, five (5) in two years or twenty (20) in five years will result in the Department of Licensing automatically imposing license suspensions for thirty days or more (for continuing offenses). If you think your license may be suspended for too many tickets, you can contact the Washington State Department of Licensing at their website: https://www.dol.wa.gov for more information. If your license is suspended, contact Monroe traffic lawyer Paul Hanson at 425-778-7339 for a Free first consultation.
Reasonable Fees
Hiring a traffic lawyer does not have to be expensive. Paul Hanson's fees and case costs are very reasonable, especially when you compare them to the court ticket fines and the greatly increased auto insurance $ rates.  Lawyer Hanson accepts payments in cash, money orders and local personal checks for your convenience.
These Monroe traffic violations include: 
Negligent Driving 1st or 2nd degree

Reckless driving

Minor (under age 21) Driving after Consuming Alcohol (Minor DUI)

Driving while License has been Suspended or Revoked 1st, 2nd or 3rd degree

Driving with a blood alcohol level of .08% or greater

Driving with expired vehicle registration

Hit and run

Physical control while under the influence

Speeding tickets

Speeding in a construction zone

Speeding in a school zone

Racing

Failure to yield to emergency vehicle

Failure to yield right-of-way

Failure to have liability insurance

Failure to stop for a siren

Passing a stopped school bus

Running a red light

Running a stop sign
Monroe traffic ticket lawyer Paul Hanson for your free first consultation.
Monroe Traffic Tickets? Need A Lawyer? Free First Phone or Office Legal Consulation